Are you paying too much in Taxes?
Proactive Tax Planning and Strategies
That Saves You Money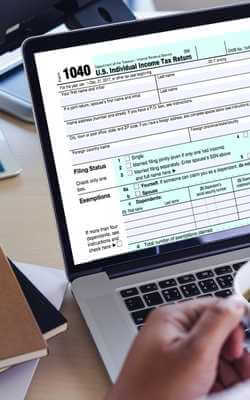 Why Do You Need Tax Planning?
When it comes to your business, time is money. It's not easy to find a balance between your day-to-day business tasks, much less identify ways to save tax dollars. If you aren't actively engaged in tax planning every year, chances are that you are leaving money on the table.

The right tax planning strategies can help you reduce the amount of taxes you pay each year and plan for events that could affect your tax situation, like acquiring a new business or buying new assets. It gives you more control over your finances and allows you to accomplish more with what you have available to invest in the future.

Proper Tax Planning also helps you avoid costly mistakes when filing tax returns, reducing or eliminating tax exposures during tax examinations.
Talk to a tax expert
Tax planning or analysis is a legal approach to lowering tax liabilities lawfully through available tax deductions, benefits, exemptions, and credits.
Tax planning requires careful consideration at all stages of business operations and growth. Knowing how to reduce your tax bill while maintaining a profitable business is essential because, ultimately, it doesn't matter how much you make, it matters how much you can keep.
In addition to saving money, tax planning strategies help you to:
 Plan for future expenses and cash flow needs
 Make informed decisions about business operations and investments
 Maximize available tax deductions and credits to increase profits
Talk to a tax expert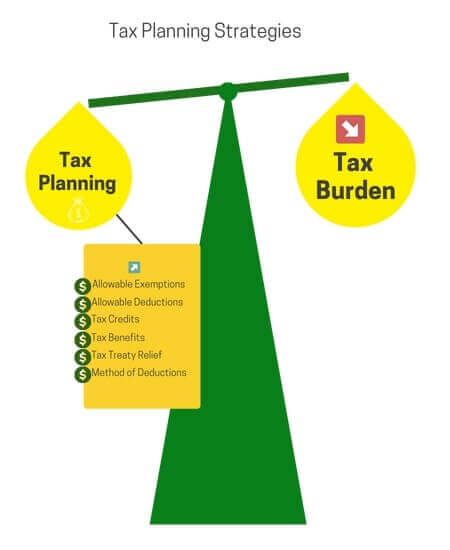 Customized approach
Our tax experts have access to the latest developments in tax law and can create a customized strategy just for you. We'll work with you to ensure that you take advantage of all available deductions and credits you legally deserve.

Year-Round Support
Our team is available whenever you need us, before or after tax season.  We will help you stay current with timely tax legislation and news updates so that you can make informed decisions about your business and personal finances.

Experienced Tax Experts
We are a team of professionals with years of experience helping individuals and businesses plan for their taxes. We will work with you to ensure your needs are met and help you navigate the complex tax code to get all the benefits you deserve.